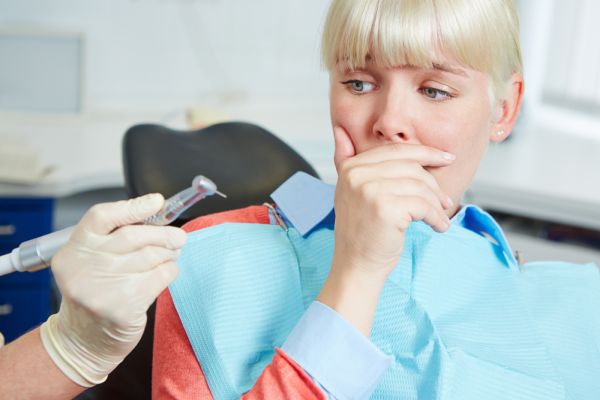 Being afraid of the dentist is a common problem that affects 20 percent of Americans. This forces most of them to avoid dental visits unless they are absolutely necessary. If you are one of the people who get anxious about seeing a dentist, these tips should help you conquer your fears.
What you can do if you are afraid of the dentist
Research local dentists
Before you decide to go to see a dentist, you can put your mind at ease by doing some research on local dentists in your area. Ask your family and friends for recommendations then go online and look up the dentists. You can go through reviews left by patients or schedule an appointment with the dentists you are considering, which should help you decide which one to choose.
Explain your fears
During your research for a new dentist, make sure you tell the dentists that you scheduled appointments with about your fears. Since you will not be the first person they have met that is afraid of the dentist, they should be able to tell you how they deal with other patients that have the same problem. Some will also tell you if they practice sedation dentistry, which involves giving you medication to relax while you are having your dental exam.
Take someone with you
A great way to overcome your fear of the dentist is to take a family member or friend who is not afraid of the dentist with you for support. You can have that person sit with you during your dental exam if it makes the experience easier.
Familiarize yourself with the tools
For people who are afraid of the dentist, going to see one is bad enough. Watching them work with scary tools can make the situation worse than it already was. To prevent yourself from having a panic attack during your dental exam, it is important that you familiarize yourself with the tools your dentist will use during your visit to prevent any surprises that might make you panic when you are in the chair.
Find a distraction
If you are not used to going to the dentist, the sounds made by the suction tubes and drills can be frightening. Even though most dental offices have televisions you can watch during the exam, one of the best ways to distract yourself while you are in the chair is to listen to music. The noise from the music effectively drowns out the other noises in the room, distracting you from thinking about the fact that you are in a dentist's chair. This makes the process go faster.
Use relaxation techniques
Simple relaxation techniques like controlled breathing can make a difference if you are afraid of the dentist. Controlled breathing helps you slow down your heartbeat and relax your muscles, making you less anxious in the process.
Conclusion
Being afraid of the dentist is a real phobia. Fortunately, there are plenty of ways to deal with the problem, allowing you to see the dentist more frequently than you did in the past. If you are afraid of going to the dentist, these tips should make your next trip easier.
Request an appointment here: https://hemetdentalcenter.com or call Hemet Dental Center: Brian Stiewel DDS, INC. at (951) 707-4366 for an appointment in our Hemet office.
---
Related Posts
July 30, 2015
We know that "visiting a dental office near me" is probably not one of the first things that cross your mind when you wake up in the morning -unless you have a dental emergency. While …
December 2, 2016
In our Hemet dental office, we can help you and your family to stay in excellent oral health by cleaning and examining your teeth twice a year. It is normal for bacteria and plaque to …
October 31, 2016
Dragon breath, toilet tongue, maggot mouth, the breath of death and even yuck mouth are all terms used to describe bad breath. A condition that everyone gets from time to time - there are multiple …
---