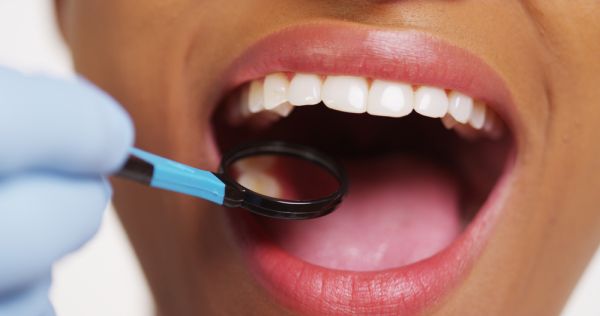 Sometimes no matter how much someone brushes their teeth and uses mouth wash they can have bad smelling breath and need the help of a dentist. Although they keep a good daily dental hygiene routine and follow their dentist's instructions, they are left with not-so-great smelling breath. Sometimes, a dentist can help identify and figure out what is causing the breath not to be the freshest.
Although brushing, flossing and keeping an excellent dental hygiene routine is essential, other factors can cause someone to have bad smelling breath that is not their fault.
Reasons for bad smelling breath
If someone has been keeping good dental hygiene and is still experiencing bad breath, it could be from one of the following reasons.
Dry mouth
Saliva is very important for the mouth. It is the main thing that helps in washing away particles and bacteria that can cause bad breath. When a person is experiencing a dry mouth from either a medical condition or medication, this can play a big factor in how fresh their breath smells.
Having chronic dry mouth can cause someone to have issues with keeping their breath smelling fresh continually. However, a dentist can provide some solutions to the problem of the dry mouth which will help the breath stay fresher.
Infections in the mouth
One thing that can cause bad breath is if an infection has formed in the mouth. Many time people may not realize that the infection is there, however, the bad smelling breath can be a tell-tell sign.
Visiting the dentist will give them a chance to inspect the mouth and see if an infection is causing the bad smell. If it is, a simple solution is typically provided by the dentist to have the infection cleared up and the patient left with fresh smelling breath again.
Medications can be the issue
Some medicines can cause dry mouth, which of course we explained can be the issue. However, some drugs can cause the breath to smell bad because of the chemistry and ways it works. If this is the reason, a dentist can typically find a solution to help alleviate the bad smelling breath.
Other conditions with the nose, mouth and throat
Other issues that a person could be dealing with with the nose, mouth and throat can have a significant effect on the breath. From discharge or congestion, these aspects can cause the breath to become not-so-fresh smelling and leave a person trying to figure out what to do to get their fresh smelling breath back!
Have bad smelling breath you want a dentist to help with?
If you have been suffering from bad smelling breath and are ready to find a solution, give our office a call. The dentist can figure out and find a solution to the bad smell and get you back to having fresh smelling breath again. Give us a call today!
Request an appointment here: https://hemetdentalcenter.com or call Hemet Dental Center: Brian Stiewel DDS, INC. at (951) 707-4366 for an appointment in our Hemet office.
Check out what others are saying about our dental services on Yelp: Dental Center.
---
Related Posts
August 15, 2016
As a Hemet dentist, we answer a lot of questions about how to keep teeth healthy. Patients ask about risk factors and what they need to avoid in order to prevent teeth infection. One of …