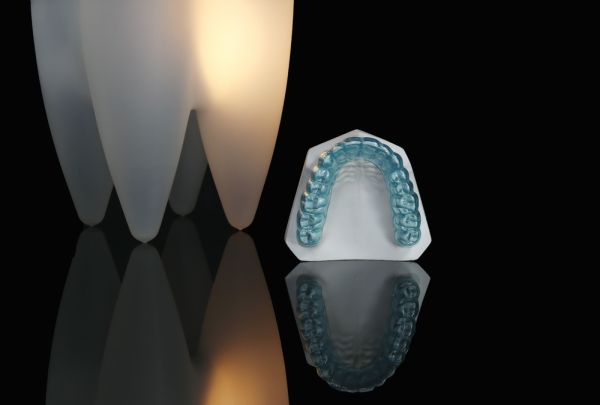 Every consumer loves to get the best out of their purchases, including night guards. Nevertheless, it is crucial to know when it is time to swap out the old one for a new one. Although a night guard is manufactured from high-quality, sturdy materials, they do not last a lifetime. If you grind your teeth and wear them regularly, soon it will be time to get a replacement.
When to replace a night guard
The usage duration of the night guard typically depends on how often the person wears the guard, the thickness, teeth grinding habits, cleaning and storage. Although cosmetic defacement, dirt and odor are the signs many look for, other attributes can indicate the need to replace a night guard.
End of the season
An athlete that plays contact sports needs the right mouthguard to shield their teeth from damage. Regular use during sports, often for several hours, will soon deform the protective device. A visit to the sports dentist is advisable to replace the night guard after each season or every six months.
Mouthguards usually lose their effectiveness as their thickness diminishes. Their function to absorb external impact and shield your teeth from injuries fades because there is less protective material on the device. It is better to replace the mouthguard when the dental warranty expires because it can no longer be trusted to prevent damages to the teeth.
Worn or deformed device
Patients are known to remove their mouthguards and chew them. Doing this over time can fray or deform the night guard, potentially making it less functional. To stop the dental device from deforming or deteriorating prematurely, such bad habits should be avoided. Abusing the night guard repeatedly means that the device will have to be replaced sooner than usual. Wedging the mouthguard into a facemask can also deform the mouth guard.
Dental procedures or tooth loss
Patients who have recently undergone dental treatment to change their bite or teeth alignment will need to get a new mouth guard. To keep the teeth under optimal protection, the night guard should fit properly inside the mouth and not feel loose or tight. Patients should also ensure the device covers the outer surface of their teeth completely. Also, losing a tooth could necessitate replacing an old night guard.
Developing an oral cavity
Parents need to replace their children's night guard every six months or at the end of a sports season. Replacement is necessary because their oral cavity is still developing and the night guard needs to fit correctly.
Even if the child does not play instruments or contact sports regularly, parents still need to get a replacement mouthguard when their jaw grows and teeth move. Orthodontic treatment can also shift the teeth and make the night guard lose fitting. Children who participate actively in sports need to get their mouth guards replaced at their biannual dental checkups.
Final note
Night guards provide the teeth with the protection they need against damages. However, it loses its function with time, and that could expose the teeth to fractures, chipping or loss. Contact your dentist if you think your nightguard is due for a replacement.
Request an appointment here: https://hemetdentalcenter.com or call Hemet Dental Center: Brian Stiewel DDS, INC. at (951) 707-4366 for an appointment in our Hemet office.
Check out what others are saying about our services on Yelp: Read our Yelp reviews.
---
Related Posts
October 6, 2019
A cracked tooth can occur while biting down on hard foods, playing sports, or grinding the teeth at night. It can also occur as a result of age. No matter how it happens, having a …