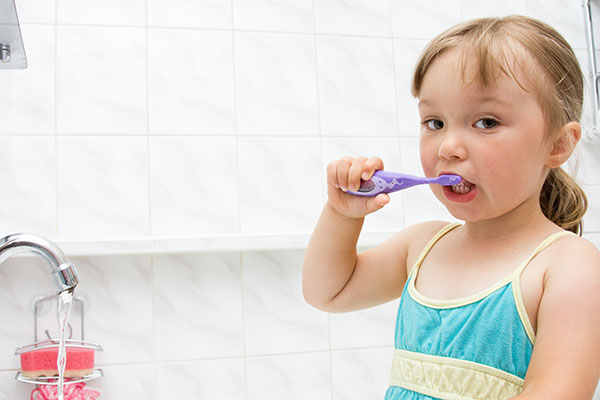 Practices intended for only adult patients will differ in several ways from that of a kid friendly dentist in Hemet. Not all dental practices follow the same setup and design. Some dentists accept both pediatric and adult patients, so their setup may be different from either scenario.
What does a kid friendly dentist in Hemet do differently?
A practice that is set up to treat children involves specifics that are unnecessary in an adult practice, so it can be advantageous to bring children to a kid-friendly office when choosing a dentist.
Waiting room environment
A dental office that caters to kids strives to keep children comfortable from the moment they arrive. Kid-friendly waiting rooms typically feature bright colors in the interior design. Some have toys or crafts, televisions or other visual forms of entertainment such as an aquarium. Colorful and fun prints on the walls of the waiting room let kids know this is a pleasant place to visit and serve as distractions from any anxiety they may be feeling.
Training of kid-friendly staff
All staff within a well-developed kid-friendly practice are trained to interact with children in a positive and nurturing way. The goal is to make children comfortable with dentist visits and reduce the chance for dentist-related anxiety to develop. The encouragement children receive starting with the front desk staff and continuing with the X-ray technicians and dental hygienists builds a positive association with the dentist that continues throughout childhood and into adulthood.
Dentist communication
In addition to a staff that is well trained to work with children, a kid-friendly dentist will communicate differently with children than with adults. Kid-associated dentists take the time to explain the function of each utensil and walk the child through each process before it is performed. In cases when a more advanced procedure needs to be done, a kid-friendly dentist will be well versed in sedation options for pediatric patients and know when to recommend these options to the parents. Dentists in kid-focused practices will also go into dental health in detail with young patients to encourage compliance at home. They can use models and pictures to make dental health explanations more engaging and fun.
Rewards for a job well done
Although adults are usually rewarded with a new toothbrush and floss, kids are often motivated by stickers or other small prizes for a job well done. Some children enjoy a tour of the facility on their first visit since this can make them feel important and more in control of what is happening to them. Children who learn to view a visit to the dentist as a fun event instead of one that brings anxiety-riddled anticipation are more likely to be compliant with the services as they are performed.
Conclusion
Visiting the dentist can be a scary experience for children, which is why it is important for a kid friendly dentist in Hemet to cater to their particular needs. Kid-centered dental practices differ from adult-focused offices in several ways to help make dental visits a positive and encouraging experience for children.
Request an appointment here: https://hemetdentalcenter.com or call Hemet Dental Center: Brian Stiewel DDS, INC. at (951) 707-4366 for an appointment in our Hemet office.
Check out what others are saying about our services on Yelp: Read our Yelp reviews.
---
Related Posts
December 19, 2019
Dental restoration is an important component of your oral health care. While you should visit your dentist every six months for wellness checkups and preventive work, restorative care is also available. If you have a …