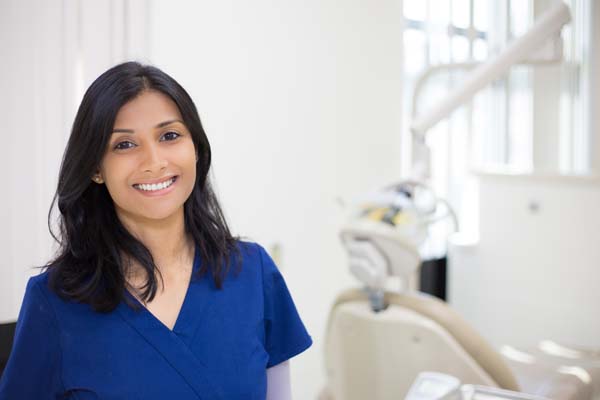 Having chipped teeth can be scary and sometimes even confusing. It's hard to know what to do once a tooth is chipped because sometimes chips can be risky, while other times, it may be fine to go without a repair. However, talking with a dental professional about restoration for a chipped tooth can be helpful.
There are a few options that a person can consider when they have chipped their tooth. Being aware of these restorative options can help someone who isn't sure what they should do. Read more in this article as we go over restorative treatment methods for chipped teeth!
Dental restoration for chipped teeth
Dental filling
If a person chips a small portion of their tooth and it has only affected the surface (enamel) then it is likely that the person can receive a dental filling to repair the chipping. However, a dental filling is most commonly used for molars. Dental fillings on teeth that are near the front of the mouth don't necessarily look as pleasing to the eye, nor do they hold as well as they do on molars.
Dental bonding
A tooth that is near the front of the mouth, that has incurred a chip will likely be repaired through a dental bonding procedure. This procedure isn't invasive and doesn't involve much pain.
A dentist will roughen the surface of the tooth up and then place an adhesive on which will help the composite resin to stick. The dentist will then shape the resin so that it fits the tooth perfectly. A special light is then used to harden the resin that was placed on the surface of the tooth.
Dental crowns
Dental crowns can help restore teeth that have gone through all sorts of damage. They are able to provide restoration to teeth that have been decayed, severely stained or even chipped. However, the chipping must be severe in order for a dental crown to be placed. Dental crowns completely cover an entire tooth so having one placed is only necessary in the event that the tooth is extremely damaged.
Dental veneers
Dental veneers are used for minor chips in a tooth. A dentist is able to use a dental veneer as a method of restoration if the chipped tooth is near the front of the mouth. Dental veneers are thin shells that go over the damaged tooth. They are natural in color so they match the surrounding teeth.
Restoration after chipping a tooth is very possible, even in minor situations. It is best that a person visits their dentist in order to have the chip examined. Once examined, the dentist can better determine what the best method of dental restoration is. Whether the chipped tooth is minor or major, a dentist will be able to use a restorative method to bring the tooth back to a natural-looking and feeling state.
If you have questions about a chipped tooth and how to restore it then reach out to our office today so that we can help you. Give us a call or stop in today!
Request an appointment here: https://hemetdentalcenter.com or call Hemet Dental Center: Brian Stiewel DDS, INC. at (951) 707-4366 for an appointment in our Hemet office.
Check out what others are saying about our dental services on Yelp: What Should I Do If I Chip My Tooth.
---
Related Posts
April 6, 2019
Dental crowns are one of the most versatile dental prosthetics used by dentists. They can be used to address a wide range of issues and including cosmetic purposes.What are dental crowns?A dental crown is a …