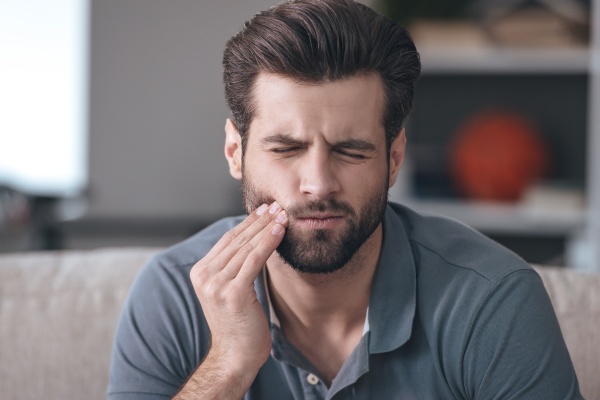 Every dentist in Hemet receives some instruction in performing root canals during dental school training. Therefore, a general dentist is qualified to perform a root canal procedure. However, there is also another type of dentist called an endodontist for which performing root canals is an area of special concern. This being the case, should a patient receive a root canal from a general dentist or an endodontist?
Why might a dentist in Hemet refer a root canal case?
The advanced knowledge and training of an endodontist is not always required for a root canal. General dentists receive training in root canals and, in many cases, may feel that they are able to perform the procedure on their own. On the other hand, a dentist who is not very experienced in or comfortable with root canals may refer a patient to an endodontist, especially if the case is particularly complex.
Slender canals
Even with advanced imaging systems and powerful microscopes, it may be difficult for a general dentist to detect the slender canals often found in premolars and molars, especially if they are also obstructed. Nevertheless, for the procedure to be successful, all the canals must be completely cleaned. Standard root canal treatment is not always sufficient, which may be a reason to refer the case to an endodontist.
Complex root system
While canines and incisors typically have only one root, molars and premolars more often have a multirooted system. The more roots that a tooth has, the more difficult the root canal procedure may be. Therefore, a dentist may feel more comfortable referring a patient who needs a root canal on a complex root system to an endodontist.
What are the advantages of a root canal by either professional?
Whether a patient opts to have a root canal performed by a dentist in Hemet or see an endodontist, there are advantages either way.
Advantages of root canal by a dentist
A root canal by a dentist offers convenience to the patient. There is continuity of care to be derived from having all dental procedures performed by one professional. According to the American Association of Endodontists, fewer than 3% of dentists are dedicated endodontists, which means that finding one in the patient's area may be difficult, especially for those who live in rural areas.
Patients may feel more comfortable receiving treatment in the familiar setting of the regular dental office. Additionally, a general dentist will typically charge less for a root canal procedure than an endodontist would.
Advantages of a root canal by an endodontist
According to a study published in the Journal of Endodontics in 2016, root canals performed by endodontists had a higher success rate of 5% after 10 years compared to those performed by general dentists. In addition to more specialized training and clinical experience, an endodontist also has more advanced equipment available than a general dentist typically does. Following a root canal, patients may receive more effective pain management from an endodontist than a general dentist.
Conclusion
A trustworthy dentist will inform patients whether an endodontist is recommended to perform a root canal procedure. At that point, it is up to the patient to decide which professional to turn to. Either way, the chances for a successful outcome are generally excellent.
Request an appointment here: https://hemetdentalcenter.com or call Hemet Dental Center: Brian Stiewel DDS, INC. at (951) 707-4366 for an appointment in our Hemet office.
Check out what others are saying about our services on Yelp: Read our Yelp reviews.
---
Related Posts
January 28, 2020
Dental veneers are ultra-thin shells that are cemented over the surfaces of teeth to correct dental issues. You can benefit from veneers if you do not like how your teeth look or your overall smile. …