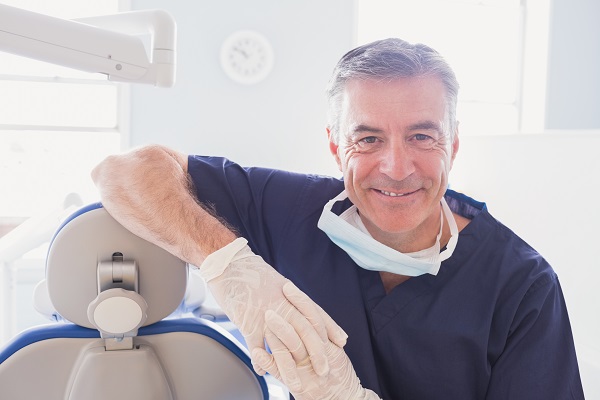 Dental restoration is an important component of your oral health care. While you should visit your dentist every six months for wellness checkups and preventive work, restorative care is also available. If you have a problem with a tooth or multiple teeth, your dentist may use non-metal treatments. There are advantages to using this method.
Common dental restoration treatments
From the time a person is young, they learn about proper brushing and flossing habits, as well as the need to visit the dentist every six months. When a person is diligent about doing these things, it is much less likely that oral health problems will arise. Lack of proper dental hygiene can lead to cavities, infections and gum disease. Dentists can fill cavities with fillings and repair damaged teeth with crowns. People with broken or chipped teeth may choose veneers to cover up the blemishes.
Types of material that dentists use
Dentists may choose from a variety of materials when putting fillings and crowns in a patient's mouth. Some of these contain metal such as silver, gold or mercury. Other options include those made of composite resin, ceramic or glass ionomer. Each of these has benefits and drawbacks. However, today dentists and patients enjoy non-metal fillings and crowns.
Non-metal treatments have fewer health risks
Dental professionals sometimes find patients how are allergic to metals. This can make dental restoration difficult for these people, especially if the dentist uses this material in crowns and fillings. Ceramic restorations and tooth-colored composite resins should not pose these challenges to patients.
Non-metal treatments do not stand out
Many patients do not like having gold- or silver-colored fillings or crowns in their mouth. The metals are easily noticeable and may hamper a person's smile. On the other hand, non-metal options have the same color as the surrounding teeth. This helps the restoration blend in and become virtually invisible.
Effective bonding
Patients who choose a composite material instead of a metal one will find good adhesion. The material bonds well to the affected tooth. The process can be faster and the treatment can be durable and long-lasting.
Less drilling
Getting a crown or filling can bring anxiety and nervousness to any patient. The less invasive work the dentist must do, the more comfortable the patient may feel. Non-metal dental restoration is flexible and uses less of the tooth's surface. This means the dentist will not have to drill as much into the tooth. This helps preserve as much as the natural tooth as possible.
A good choice to make
While metal dental restoration has its place and may work for some patients, it is clear to see how non-metal options make sense. The next time your dentist tells you that you have a cavity, or when you notice you have a broken tooth, choose a ceramic or composite crown or filling. You can maintain a natural smile and have fewer concerns about the effects of this treatment. Make an appointment today at your dentist's office to get the restorative care you need.
Request an appointment here: https://hemetdentalcenter.com or call Hemet Dental Center: Brian Stiewel DDS, INC. at (951) 707-4366 for an appointment in our Hemet office.
Check out what others are saying about our services on Yelp: Read our Yelp reviews.
---
Related Posts
March 20, 2020
Oral surgery fixes dental health issues that cannot be corrected by more conservative treatment options. Take corrective jaw (orthognathic) surgery, a subcategory of oral surgeries that corrects a wide variety of oral health issues. Jaw …